July 7, 2020 Leave a reply 57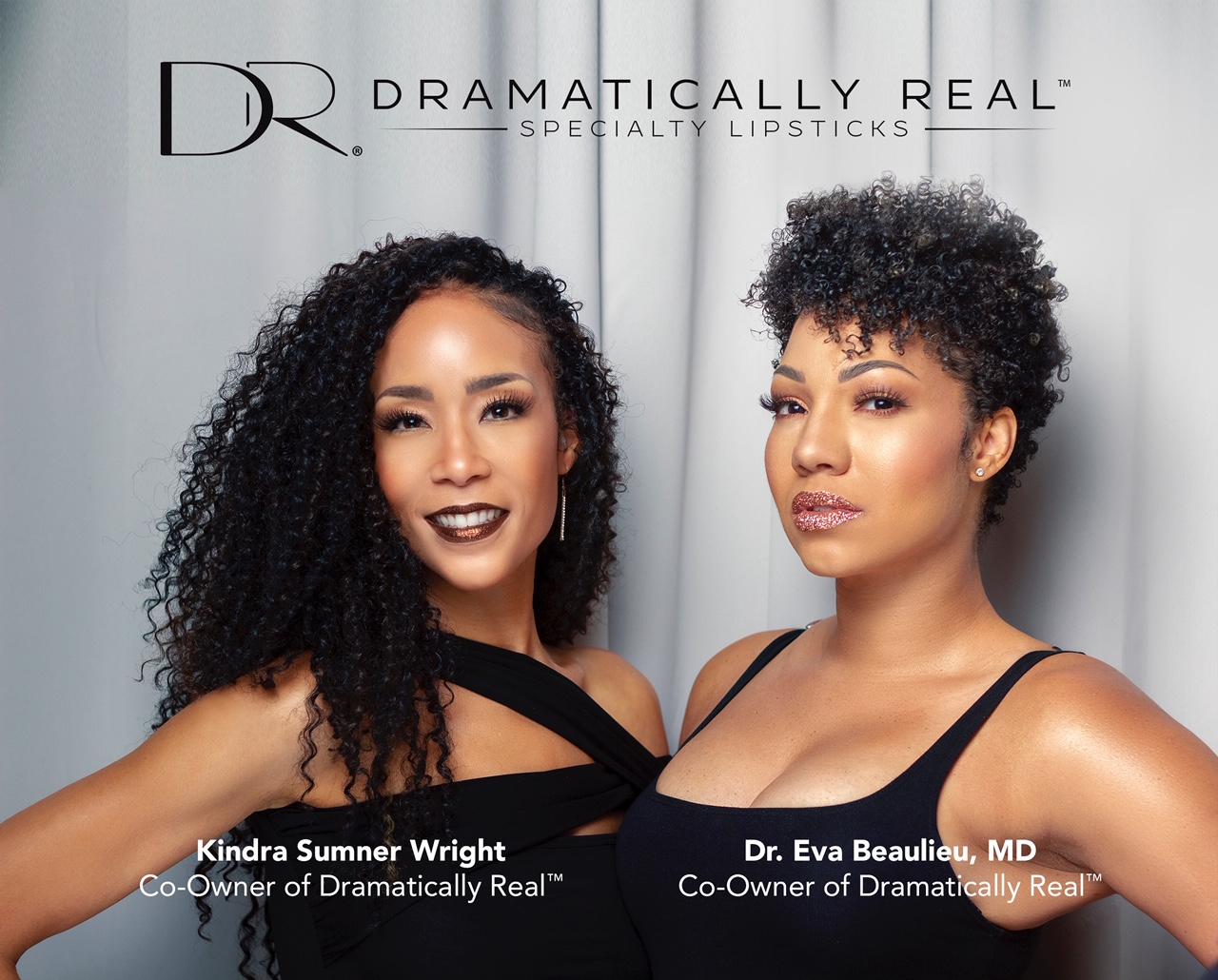 We had the good fortune of connecting with Eva Beaulieu and we've shared our conversation below.
Hi Eva, alright, let's jump in with a deep one – what's you're definition for success?
Success looks different to different people. My definition of success is achieving what I want. It's feeling fulfilled while doing so and most importantly, it's realizing that it is an ever evolving journey. Everyone can achieve success. It's not your family, friends, contacts or background which enable you to do extraordinary things. It's dedication, perseverance, overcoming adversity, changing your mindset and believing in yourself that enable you to achieve anything you determine means success to you. Start small, dream big and don't ever give up!
What should our readers know about your business?
I co-founded Dramatically Real with my business partner and close friend, Kindra Wright. Dramatically Real is a fun, high quality, exotic brand of lipsticks that are vitamin enriched. We have amazing long lasting "liquid lipsticks" and "glistening lip sets" that have a sparkling effect. While there are several other brands out there that may appear to be similar, ours is unique in that my business partner and I wanted to develop a line of nutrient based lipsticks that don't just look great, but they feel great, with a lasting effect, because they are enriched with vitamin C and E. Taking care of your appearance is often a sign of confidence and how you value yourself. Even if you are just feeling a bit crummy, Dramatically Real can give a boost and increase your joy of life! It does it for me. I know it can do it for you too!
Any great local spots you'd like to shoutout?
When my best friend comes to visit, I want to show her a good time! There's nothing better than a cozy night in with tons of old movies and good wine. This is definitely top of my list of things to do when my bestie comes to town! Gather up all the blankets in my place, pick out some of those old movies we used to watch together, and load up on wine. We both also love to shop! Shopping is always better with my best friend in tow. Even if we just try stuff on together without buying anything, there's nothing better than hopping from store to store and catching up on life with my favorite person. It's really less about the shopping and more about recreating a typical day as if we did live in the same city!
Who else deserves some credit and recognition?
My children! They make me want to push harder and have inspired me to be the best person that I can be.They constantly teach me to look on the brighter side of life and to not worry as much. They push me to new heights. To be someone's hero, to be looked up to, for someone to actually think you can carry the world or to think that you can do anything, that really makes you want to do big things!
Website: www.dramaticallyreal.com
Instagram: @dramaticallyrealyou, @dr.evab
Click the link below to see the full publication